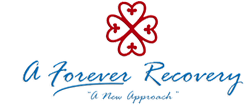 Battle Creek, MI (PRWEB) October 16, 2014
In its latest blog post, A Forever Recovery, an open-ended drug and alcohol treatment program that gets clients off to a great start and gives them a solid foundation in recovery they can believe in, is offering essential and potentially life changing – or even life saving – tips for making the best choices in addiction treatment.
"There are multiple addiction treatment options, and most individuals and families have no experience to help them make the right choice," commented A Forever Recovery's CEO Per Wickstrom. "It's my hope that our latest blog posts sheds some light on this complex and extremely important decision."
According to A Forever Recovery, individuals and families who want to make the best choice in addiction treatment should keep the following tips in mind:


Ensure that a potential rehab facility has valid licensing and accreditation
Ask questions about aftercare relapse prevention or response programs, and confirm that there are programs and support in place
Pay attention to where the rehab facility is located; for many patients, the worst place they can be is in close proximity to places associated with their addiction (e.g. bad influences, work pressure, etc.)
Confirm that families are encouraged and enabled to participate in the treatment
Explore the various treatment methods offer, and ensure that the approach is holistic (e.g. respects the totality of the individual addict, which includes their emotional needs as well as their physical needs)
Determine the level of individual care. While group sessions are important and helpful, there should be a meaningful degree of one-on-one treatment that is customized to the unique needs of each patient
Pay attention to treatment length, and be wary of programs that promise "quick ins and outs." Inpatient or residential programs have varying lengths, starting from about 30 days and lasting up to three months – or sometimes longer in the case of some patients who need additional support
Ensure that the patients' values are supported. For example, some patients will welcome and benefit from a treatment approach that involves a religious aspect, while others will not
Since a rehab facility is a place where an addict will spend at least a few weeks – and possibly a few months – it's important that he or she finds it a safe, comfortable and welcoming place to be
"Individuals and families who want to get the answers and information they need are advised to call or, better yet, arrange to visit a potential rehab facility, so that they can ask questions of administrators and staff," added Per Wickstrom.
The full text of A Forever Recovery's latest blog post entitled "Tips for Making the Best Choice in Addiction Treatment" is available at http://aforeverrecovery.com/blog/treatment/tips-making-best-choice-addiction-treatment/
About A Forever Recovery
A Forever Recovery program is an open-ended drug and alcohol treatment program that gets clients off to a great start and gives them a solid foundation in recovery they can believe in. Not every treatment methodology works for every client. Some people are very receptive to 12-step principles, whereas others are more comfortable with faith-based treatment. Cognitive approaches have excellent success, whereas others thrive within a more holistic approach. A Forever Recovery allows clients to choose from a wide range of recovery methodologies, coupled with Moral Recognition Therapy (MRT), to achieve success rates unmatched in the addiction treatment industry. The bottom line is that there is no single therapeutic approach to recovery that works for everyone… until now.
Learn more at http://aforeverrecovery.com/