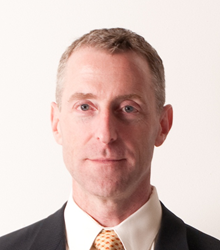 Birmingham, Michigan (PRWEB) November 21, 2014
In bars and pubs across the country, the night before Thanksgiving is one of the busiest nights of the year. College students and extended family members come back home. Going out for a few drinks gives us the chance to see old friends, or avoid annoying relatives who have blown into town. Plus, turkey and stuffing are (at least anecdotally) considered wonderful cures for a hangover.
"The night before Thanksgiving is an evening that feels like the official kickoff to the holiday season," said Birmingham, Michigan-based DUI defense attorney Patrick Barone. "Unfortunately it's also a night when some people drink and drive, running the risk of being arrested, or far worse — being involved in, or causing a crash, injuring themselves or others."
Before you head out to enjoy a drink, Barone offers a few reminders to keep the holiday safe and fun:


    If you've been drinking, you're more likely to be arrested on Thanksgiving Eve than on other nights. The State Police and local law enforcement agencies increase patrols around the Thanksgiving holiday. If you do drive after drinking, your chances of being arrested are going to be higher than usual. Last year, Michigan State Police reported nearly 20 percent more people were arrested for DUI on Thanksgiving Eve than on New Year's Eve.
    Don't rely on gimmicky gadgets. Recently, a major retailer has started selling a new type of pocket-sized breath tester that works with your smartphone. Don't count on that device to advise you on your road-worthiness. They're not accurate enough to keep you safe or help you avoid being arrested. Even the police-issue devices, which cost as much as 50 times more than the retail version, must be professionally calibrated and maintained to ensure accuracy.
    Be mindful of medications. Certain medications may impair your ability to drive. In October, Gov. Rick Snyder signed a "drugged driving" bill into law. Under the new law police can require you to undergo a roadside analysis, and they no longer need the chemical breath test to detect the presence of drugs or alcohol before making an arrest.
    You don't have to be drunk to be arrested. If you are younger than 21 years old — the legal drinking age in Michigan — and a preliminary breath test shows that you have as little as 0.02 percent blood alcohol content, or BAC (the "legal limit" is 0.08 percent), you can still be arrested.
"While everyone is home for the holidays, alcohol and driving can be a recipe for disaster," Barone said. "We encourage everyone to plan ahead and avoid an arrest, and most importantly, an accident. Your best bet is to just designate a sober driver or call a cab."