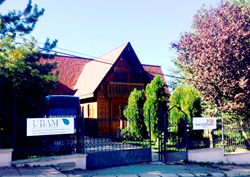 (PRWEB) October 31, 2014
On the path between Afghanistan and Europe, the trafficking of both heroin and cannabis are heavy and unrelenting, according to the European Monitoring Center for Drugs and Drug Addiction. As Turkey lies directly on this path, its residents have an urgent need for drug rehabilitation services. To provide this life-saving service, Narconon Southern Europe from Milan, Italy helped Turks in Ankara open Narconon Turkey one year ago. The Narconon program offers a long-term drug-free program, available on six continents.
In Turkey, not only are the numbers of persons addicted to drugs or alcohol rising rapidly, but also the age of addiction is getting progressively younger. Between 2004 and 2012, the number of people requesting addiction recovery help rose 5X from 40,000 to 227,000, as noted on the website Today's Zaman. The great majority of those needing treatment are struggling with opiate abuse and nearly all of them are men under 25 years of age. More than half of these people are entering treatment for the second or more times.
The Narconon fully drug-free program helps a person build his communication skills again, detoxify his body of the old, stored drug and other toxic residues, and recover a fresh perception of the world, a true gift after the dimness brought on by heavy drug use.
"We are very proud of Dila Tezemir and Ismail Karakaş for founding this Narconon center, the only one in Turkey, a year ago," said Clark Carr, president of Narconon International. "As those who are addicted keep getting younger and younger, Narconon Turkey has recently begun offering its help to addicted youth. It's this kind of selfless help that distinguishes their work in Ankara."
According to one report in the Hurriyet Daily News, more than 3,000 children had sought help for addiction from the health ministry, but in the whole of Turkey there were only three centers that focused on the addiction problems of children. The Narconon Turkey staff have focused on spreading the message that their help is available through television and radio appearances and alliances with local corporations.
The Narconon center in Ankara is located in a lovely house with shaded gardens, offering plenty of privacy for those in recovery. To support each person in their recovery, only good nutrition and holistic methods are used instead of pharmaceuticals, themselves as addictive as illicit drugs.
To learn more about the Narconon program and its nearly fifty years of success, visit http://www.narconon.org.