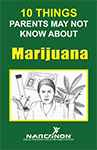 (PRWEB) October 13, 2014
In honor of National Substance Abuse Prevention Month, Narconon has compiled a rich array of resources to help parents and teachers keep young people safe and sober. In one location, a teacher can learn about the Narconon drug prevention curriculum and its results, a parent can find simple and detailed guides to help them cover this subject with their children, and young people can find more than a dozen educational videos to fill gaps in their drug knowledge. What makes it even better is that most of these resources are available free of charge.
By visiting http://www.narconon.org/drug-prevention/national-prevention-month.html anyone can find information, booklets and videos to help them in the job of substance abuse prevention. The resources include:

    10 Things Parents May Not Know about Prescription Drug Abuse – a fast guide to bring parents up to speed
    10 Things Parents May Not Know about Marijuana – an update on how this drug has changed and why it is more dangerous than ever
    Eighteen videos for young people, quickly explaining the basics on why people use drugs, the long term effects of weed and the effects of methamphetamine, alcohol and opiates and other drugs
    Complete coverage of the health risks of all the major categories of drugs
    And much more.
"Parents, teachers and young people all deserve to know all they can about drugs and the harm that can result," said Clark Carr, president of Narconon International. "They need this information to make the choice to stay sober. The pressure on a young person to use drugs or drink can be subtle but also pervasive. It requires certainty about the downside of drug use for a person to elect to stay sober when those around them are getting high. That's why we offer this information, free whenever possible."
In addition to offering this information to the public, Narconon staff and volunteers around the world have been providing drug prevention classes to schools and other groups since the late 1960s. The first drug educator was Narconon's founder, William Benitez, formerly an inmate in the Arizona State Prison system. After he recovered from his addiction, he began teaching at schools in Arizona to prevent others from going down the same path. This tradition continues today in Narconon centers in the US, Russia, Taiwan, Italy and other countries.
For more information on the Narconon drug prevention curriculum or the Narconon drug rehabilitation program, call 1-800-775-8750.