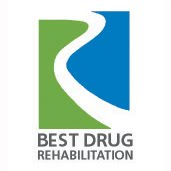 (PRWEB) December 17, 2014
As the holidays draw near, Best Drug Rehabilitation, which offers treatment programs and believes that having family close by during a stay in rehab can make a big difference in whether or not the process is successful, is asking a critically important question that will be relevant to millions of people over the coming days and weeks: does holiday stress amplify alcohol and drug abuse?
"While many people look forward to the holidays and can't wait to settle in with family and friends, give and unwrap presents, and eat and drink to their heart's content and perhaps a bit more than that, for other people the holidays are a much darker time; even dreadful," commented Best Drug Rehabilitation's CEO Per Wickstrom. "Unfortunately, some of these people feel that the only way they can cope is by turning to drugs and alcohol — which temporarily and artificially makes them feel better or in control, but without question a slippery slope that always ends very badly for both the individual and his or her loved ones."
The Best Drug Rehabilitation Blog post also highlights some common holiday-related triggers that recovering and former addicts should be aware of and, if possible, steer clear of as well. These include:


Attending holiday parties that offer ample amounts of alcohol
Spending more time with specific family members with whom they have unresolved emotional issues
Feeling peer pressure from friends and others who keep telling them to "loosen up and have a good time" by drinking or (less commonly but still prevalent) using drugs
Experiencing the adverse symptoms of Seasonal Affect Disorder as the days grow shorter and colder
Feeling isolated and alone, which can lead to sadness and depression
Added Per Wickstrom: "People who are currently struggling with alcohol or drug abuse or addiction, or who have a history of such struggles, need to be extremely cautious and extra aware during and after the holiday season. This isn't easy, but it can be done if they have the willpower to say no, the self-discipline to stay in control of their alcohol consumption, and the wisdom to connect with friends and peer groups who support their sober lifestyle – rather than steer them away from it."
The full text of Best Drug Rehabilitation's latest blog post entitled "Does Holiday Stress Amplify Issues Such as Alcoholism or Drug Abuse?" is available at http://www.bestdrugrehabilitation.com/blog/addiction/holiday-stress-amplify-issues-alcoholism-drug-abuse/
For additional information or media inquiries, contact Amber Howe, Executive Director BDR, at (231) 887-4590 or ahowe(at)rehabadmin(dot)com.
About Best Drug Rehabilitation
Best Drug Rehabilitation offers treatment programs, and believes that having family close by during a stay in rehab can make a big difference in whether or not the process is successful. Led by CEO Per Wickstrom, Best Drug Rehabilitation also understands that recovering from an addiction is an intense emotional and physical challenge, and as such provides clients with a comfortable and private space that is safe and free of anxiety. Ultimately, Best Drug Rehabilitation offers recovery geared to the personalized needs of each client, which is an option that makes the chance for long-term success much more likely.
Learn more at http://www.bestdrugrehabilitation.com/