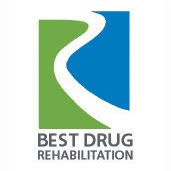 (PRWEB) October 23, 2014
In a new blog post, Best Drug Rehabilitation, which offers treatment programs and believes that having family close by during a stay in rehab can make a big difference in whether or not the process is successful, is listing the top 6 things never to say to a recovering addict.
"We've all put our foot in our mouth – or maybe both feet – and said something that we deeply regretted," commented Best Drug Rehabilitation's CEO Per Wickstrom. "However, most of the time, our regret is self-directed. That is, we may have said the wrong thing to our boss or a spouse, and we brace ourselves for the consequences. However, with addicts, the situation is very different. People who say the wrong things – accidentally or even with good intentions – can make it that much harder for recovering addicts to stay on a path of sobriety."
According to Best Drug Rehabilitation, the 6 things never to say to a recovering addict are:
1.    "You must be getting so tired of going to meetings." While there may be some truth in this — meetings can indeed get tiring at times – recovering addicts need all of the support they can get to stay focused and committed. It's more than their enrollment in a program that's at stake; it could be their life.
2.    "You're getting better, so quit therapy." Getting better is not a sign that it's time to stop therapy; on the contrary, it's an indication that therapy is working. Recovering addicts need to see their positive growth and development as reasons to stay with their respective therapy program.
3.    "Let's just meet for one drink." Non-addicts (and addicts who are in denial and haven't yet sought treatment) can fail to realize that there's no such thing as "one drink." There is drinking, and there is not drinking. Telling a recovering addict to have one drink is in no way helping them; in fact, it's opening the door to what could be a relapse.
4.    "You shouldn't crave drugs since you've been clean for so long." Telling an addict what they "shouldn't crave" isn't merely extremely ignorant; it's also quite offensive. It implies that recovering addicts are somehow weak or defective if they still have cravings. This is patently untrue, and it simply means that addicts need to seek proper care and support to manage and overcome their cravings.
5.    "You'll be an addict forever." Again, this is totally untrue. recovering addicts cease being addicts when, with proper care and support, they liberate themselves from drugs and alcohol.
6.    "You should really talk to your old friends." This one is tricky, since it could be beneficial for a recovering addict to reconnect with old friends. However, such advice should only be given if it will in no way expose an addict to situations or pressures that could trigger a relapse.
The full text of Best Drug Rehabilitation's latest blog post entitled "6 Things You Shouldn't Say to a Recovering Addict" is available at http://www.bestdrugrehabilitation.com/blog/sobriety/6-things-you-shouldnt-say-to-a-recovering-addict/
For additional information or media inquiries, contact Amber Howe, Executive Director BDR, at (231) 887-4590 or ahowe(at)rehabadmin(dot)com.
About Best Drug Rehabilitation
Best Drug Rehabilitation offers treatment programs, and believes that having family close by during a stay in rehab can make a big difference in whether or not the process is successful. Led by CEO Per Wickstrom, Best Drug Rehabilitation also understands that recovering from an addiction is an intense emotional and physical challenge, and as such provides clients with a comfortable and private space that is safe and free of anxiety. Ultimately, Best Drug Rehabilitation offers recovery geared to the personalized needs of each client, which is an option that makes the chance for long-term success much more likely.
Learn more at http://www.bestdrugrehabilitation.com/