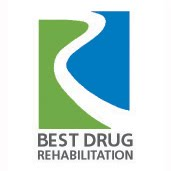 (PRWEB) October 08, 2014
In its latest blog post, Best Drug Rehabilitation, which offers treatment programs and believes that having family close by during a stay in rehab can make a big difference in whether or not the process is successful, is looking at the eight biggest recovery mistakes that an addict can make.
"The road to recovery is less of a road and more of a voyage from the addict that someone used to be, towards the sober person they're striving to become," commented Best Drug Rehabilitation's CEO Per Wickstrom, who struggled with addiction in his youth. "However, as joyful as it is to see someone get sober and reclaim their dignity, self-respect and self-esteem, the hard work doesn't end there. Recovery is a lifelong commitment. I'm hopeful that our latest blog post can help people avoid a relapse or, at the very least, help them recover from one as safely and quickly as possible."
According to Best Drug Rehabilitation, the eight biggest recovery mistakes that an addict can make are:
1. Giving into a craving. Temptations will happen; and some days will be much harder than others. However, recovering addicts give themselves a much better chance of warding off a craving if they promise not to give in.
2. Quitting a support group. As the name suggests, a support group is only useful if given a chance to provide support. Recovering addicts need to have faith that others can and will be there to help them make it through a difficult time.
3. Spending time with the wrong peer group. While many old friends will hopefully support a recovering addict's new drug and/or alcohol-free lifestyle, there may be others who don't. It's vital to be surrounded by peers who are going to be part of the solution.
4. Prematurely leaving therapy. Some recovering addicts make meaningful progress in working with a therapist and decide to leave before a solid foundation of sober living has been put in place. This is like removing a cast on a broken arm too early: it's a disaster waiting to happen.
5. Not getting enough family support. Addiction doesn't just take a toll on addicts; family members are often emotionally, financially and physically scarred by the experience. Recovering addicts have to ensure that their family can provide the support they need. If they cannot – for whatever reason – then an adjustment must be made, which could include living apart.
6. Expecting perfection. Many recovering addicts feel a deep sense of shame when they experience negative emotions or feel the "same old temptations." These are normal and nothing to be ashamed about. What's more, they can often be safely managed and controlled by appropriate post-recovery treatment.
7. Being overconfident. While achieving sobriety is truly triumphant and should be celebrated, it's one step on the road to recovery (albeit a major one). Recovering addicts should certainly feel confident, but stop short of feeling overconfident – which could sabotage their recovery.
8. Giving up. The most crucial part of recovery is that fateful moment when an addict says to him or herself: "With the right help, I have the power to reclaim my life and be as happy, healthy and productive as anyone else." Beyond that point, as mentioned above, the voyage towards sobriety will have twists and turns, ups and downs. Sometimes, this will include relapses and setbacks. No matter what, recovering addicts must resolve to never give up! As long as they are willing to be part of the solution, then success is merely a matter of time.
The full text of Best Drug Rehabilitation's latest blog post entitled "The 8 Biggest Recovery Mistakes an Addict Can Make" is available at http://www.bestdrugrehabilitation.com/blog/prevention/8-biggest-recovery-mistakes-an-addict-can-make/
For additional information or media inquiries, contact Amber Howe, Executive Director BDR, at (231) 887-4590 or ahowe(at)rehabadmin(dot)com.
About Best Drug Rehabilitation
Best Drug Rehabilitation offers treatment programs, and believes that having family close by during a stay in rehab can make a big difference in whether or not the process is successful. Led by CEO Per Wickstrom, Best Drug Rehabilitation also understands that recovering from an addiction is an intense emotional and physical challenge, and as such provides clients with a comfortable and private space that is safe and free of anxiety. Ultimately, Best Drug Rehabilitation offers recovery geared to the personalized needs of each client, which is an option that makes the chance for long-term success much more likely.
Learn more at http://www.bestdrugrehabilitation.com/