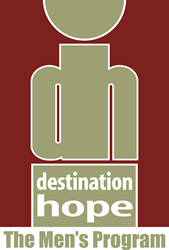 Fort Lauderdale, Fla (PRWEB) October 30, 2014
Process addictions are the latest trend in addiction treatment centers, with more and more clients coming in for help with gambling, sex , shopping and even Internet addiction. This month, Newsweek reported the first documented case of 'internet addiction disorder' brought on by excessive use of Google Glass has been treated by doctors in the U.S. Navy's substance abuse program.
According to media reports, the man had been checked into the U.S. Navy's program for alcohol addiction treatment but was also displaying symptoms that indicated he was also going through withdrawal from an electronic device he had been using at work for 18 hours a day for just over two months. Aside from the physical tics mimicking the motions required to activate the device, he also displayed other standard signs of withdrawal from addictive behavior, such as frustration, irritability, aggression, short term memory loss and cravings. In fact, reports indicate that the patient said that his withdrawal from the device was even harder than his withdrawal from alcohol.
"This revelation highlights the importance of recognizing process addictions and having quality treatment options available to treat these conditions," says Ben Brafman, CEO of Destination Hope, a nationally recognized drug rehab in Florida.
"Although internet addiction is not yet listed in the Diagnostic and Statistical Manual of Mental Disorders, it is definitely something that quality drug rehab programs need to take into consideration when planning their clients' treatment for substance abuse. We're seeing more and more process addictions coming through the door," says Brafman.
The Diagnostic and Statistical Manual of Mental Disorders, commonly referred to as the DSM, is the book of standard diagnostic criteria for the classification of mental disorders.
The term process addiction describes an addiction to an activity that does not involve taking a brain-affecting substance. Commonly recognized process addictions are gambling, sex, self-harm and now internet addiction. Some substance abuse professionals insist that a problem like internet addiction may be just a symptom of a greater underlying psychological issue that needs to be treated, others argue that it might actually be a primary problem requiring its own recovery program. In either case, insists Brafman, we can't afford to ignore these behaviors.
"Addiction is a complex issue to tackle and often if a client is admitted to a treatment program for one kind of addiction, such as alcohol, it's not surprising if it turns out they are struggling with other addictions or with other behavioral health issues as well," says Brafman. "In order to successfully embark on the road to recovery, all of these need to be carefully dealt with in a professional rehab program."
###

Destination Hope is a full service addiction, drug, alcohol and dual diagnosis treatment facility for men suffering from substance abuse and mental health issues. Florida drug rehab treatment programs include: drug rehab, alcohol rehab, outpatient rehab, prescription drug rehab, dual diagnosis therapy to treat depression, anxiety and PTSD, family therapy programs, and aftercare. Destination Hope and its partner program, Destination Hope: The Women's Program, provide gender specific therapy in an intimate treatment environment. For more information on the center or substance abuse and addiction treatment, please go to http://www.drugrehabfl.net.